Ведущий Музыкант
Из:
Неизвестно
Сообщений:
35
Послано: 28-02-2009

14:19


Очередная моя подборка крутых февральских треков !

Год: 2009
Стиль: House, Electro-House
Качество треков: 256-320
Размер: 720 мб

Треклист:

Alban Haddaway - I love the 90's (house electro remix)
Alex DARIO feat YOUNG VLAD - The Climax (Damien Kalenberg remix)
Andy Stroke Meets Tale And Dutch - Funk (Tale And Dutch Radio Edit)
Avicii - Ryu (Original Mix)
Boomtown - How Old Are You (Rico Bernasconia Vinterra Remix)
Brew Ramson - Bang Your Head (Original Mix)
Brew Ramson - Bang Your Head (Radio Edit)
CALVERTRON vs BANGA - Turn It Up (Kelevra's Itallion Stallion Remix)
Chad Vicious - Feel The Noize 09 (Original Mix)
Christipoher Francis- You and I (VIP MIX)
Chuckie - Aftershock (Can't Fight The Feeling) (Original Mix)
David Guetta - The World Is Mine (Acid Brotherz Remix)
DJ Flava & DJ Soul M - We Believe (Christopher S & Mike Candys Remix)
Dj Zam Feat. Satory Seine - Dance On The Cloud (Dj Fan Ivan Booty mix)
Dot Com - Her Underwear In Everywhere (Dot Com Big Room Mix)
Eeddy Wata - Ilove my People (Dj Mushroom)
Felguk - Guess What (Miles Dyson Remix 2)
Sebastian Courtier & Inusa Dawuda - Children Of The Night (DJ Sign Remix)
Sebastien Courtier vs Inusa - Children of The Night (Dj Sign Organ Mix)
Stefano Pain And Best Seller - Insanity (Nari And Milani Remix)
Stefano Pain, Best Seller - Insanity (Stefano Pain Reworked Mix)
Stonewash Fagault - Violet (Lazy Rich Remix)
The House Keepers - Hangin On (club remix)
The Stabbers - Revolution (Housebrothers remix)
The Vamprockerz - Shake it (dj jugador remix)
Uppermost - We Rock (Original Mix)
VALERO - Comeback Forever (Jaybe Vibe club mix)
Whiteside Jorge Martin - Brother Sisters (houseshaker mix)
Сlub 31 feat. Оerremy Сarr - touch me (Crime 'n' Candys remix)
Fast Foot - Disco Dance (original mix)
Fast Foot - Eye of the tiger (club remix)
Felguk - Side By Side (Original Mix)
Felguk - Step On The Scene Part 2
Fred V & Grafix - Groove Melon (Original Mix)
Geo Da Silva vs Dj Jungle - Far Away (mos remix)
Guenta K. - Back Then (Original Mix)
Hagen Leipold - El Verano 2009 (Electro Mix)
Hagen Leipold Feat Syn & Roc - El Verano 2009 (Electro Mix)
Harley ft. Kaysh - All My Friends (Original Mix)
Hi - q - Lose You ( radio mix )
Houseshaker - Yes we can (saw mix)
Infiniti - Ya ne boyus (Dream Catchers remix 2009)
Jeff Daniels & Ollie Ple - Shady (Ollie Ple Remix)
Jupiter Rising - Electro Pop ( Lenny b remix)
MacFly - This is my life (extended edit)
Martijn Kuilema - I make you lose control
Mathieu Bouthier - In My Head (Sebastien Benett Remix)
Mattara - Dream of Life (Andrea T Mendoza Vs Tibet Mix)
Mic Newman - Whatever Kind (Avicii Remix)
Mio feat Mavoks - Someone Like You (Bass Fly Spicy Remix)
Mr. Da-Nos feat. Viola Tami - Sexing you
N.A.S.A - Whatchadoin ft MIA (villains remix)
Nina Martine - Kick It (Uppermost Dub Remix)
Ocean Park - Love Is (Michael Mind Electro Mix)
ORAL TUNERZ feat NAAN - Till You Drop (Thomas Rich Remix)
Polarkreis 18 - Allein Allein (Alex C Remix)
Robert Ortiz Feat George M Jazz - This Shit Is (Riginal Mix)
Rocco And Bass-T - Break It Up (Club Mix)

Скачать:
Часть 1 + Часть 2 + Часть 3

Зеркало:
Часть 1 + Часть 2

Приятной прослушки!


Ведущий Музыкант
Из:
Неизвестно
Сообщений:
35
Послано: 03-03-2009

16:07

Несколько зажигательных миксов, у кого нету - качаем обязательно!




VA - DJ Whiteside Trip to L.A.
Label: TBA
Cat.#: TBA97432
Genre: Electro House
Ripdate: 30-01-2009
Quality: VBRkbps / 44100Hz / Joint Stereo
Playtime: 79:35 min
Size: 118 mb

Tracklist:

01 intor - first we need the rhythm 1:33
02 whiteside & jorge martin s - yes we can (whiteside & jorge martin s president mix) 3:27
03 whiteside & jorge martin s - strings of soul (whiteside & jorge martin s peak time mix) 4:30
04 alex davis - tonight (original mix) 4:00
05 master blaster - everywhere (dave ramone remix) 4:22
06 whiteside feat. voices - joy & happiness ( jorge martin s & whiteside peak time mix) 4:58
07 danny darko - we need to wake up (died in your arms) (danny cannizzaro net mix) 2:45
08 public class feat. dj six - this is your life (d-troy vs. daagard & morane club mix) 4:52
09 remady p&r - no superstar (jorge martin s remix) 4:09
10 jan wayne vs. raindropz - numb (re-fuge remix) 3:53
11 whiteside & jorge martin s - reachin up high (remady mix p&r) 4:15
12 milk & sugar feat. lizzy pattinson - let the sun shine (original terrace mix) 3:34
13 scotty - black pearl (dave darell remix) 4:20
14 dj andreas - whenever you need me (original mix) 4:31
15 christopher s & dj flava - zorba's dance (mike candis hades remix) 2:27
16 housebrothers - to the moon & back 2:53
17 candy williams & whiteside - time is right (yves murasca & bk duke organ dub) 1:38
18 chriss ortega feat. chandler pereira - love is here (steve forest & paul simon remix) 3:38
19 whiteside - brothers & sisters (whiteside & jorge martin s electro mix) 3:07
20 max farenthide pres. disco superstars - body rock (melody park remix) 2:45
21 whiteside & jorge martin s - nation to nation (jorge martin s & whiteside electro mix) 3:53
22 whiteside & jorge martin s - hold on (roman b mix) 2:00
23 whiteside & housebrothers - party people (relanium & houseboy mix) 2:05

Скачать одним файлом

Зеркало





Artist.....: V.A.
Title......: A - Mr. Da-Nos Let's Talk About
Year.......: 2008
Genre......: House
Ripped on..: Oct-008
Quality....: VBRkbps/44,1kHz
Size.......: 109.61 MB

Tracklist

1 mr. da-nos feat. jamayl - let's talk about 4:45
2 mr. da-nos feat. viola tami - sexing you 5:22
3 house keepers - hangin' on (ian carey rework) 4:31
4 d.kingz - rescue me (club mix) 3:48
5 guru josh project - infinity 2008 (klaas vocal edit) 3:30
6 mr. da-nos - tektonik inside 4:49
7 fedo mora & camurri - after the rain (orig. extended) 3:03
8 ian carey - redlight (dub mix) 3:45
9 mr. da-nos - vip (doc phatt remix) 4:18
10 mr. da-nos - feel the love (n.o.s remix) 4:46
11 david guetta & chris willis vs. tacadisco - tomorrow can wait (club version) 5:00
12 guenta k. - das boot (club rockerz remix) 2:45
13 stereoboys - i won't hold you back (sunloverz vs. michael mind big room remix) 3:37
14 mr. da-nos - roll on (dj sign remix) 4:04
15 mr. da-nos - feel the love (doc phatt remix) 6:00
16 dj tom & bump n'grind - so much love to give (spencer & hill remix) 5:04
17 mr. da-nos - hurricane 5:49
18 mr. da-nos - surrender 3:14

Скачать одним файлом

Зеркало






Стили: House, Electro
Продолжительность: 109:41
Размер файла: 150.6 Мб
Формат: MP3, 192 Кбит
Дата записи: 11 февраля 2009

Треклист:

01. DJ Antoine - Figaro (Original Mix)
02. Houseshaker ft.MeloMeta - Party (Original Mix)
03. DJ Antoine - December (Original Mix)
04. 7th Heaven ft.Banderas - This Is Your Life (Chriss Ortega's Classic Mix)
05. G & G - Personal Jesus (Michael Mind Mix)
06. Mr.P!nk & Paloma Wuerth - Club Bizarre (Club Mix)
07. M.Da-Nos - Halleluja (Remady Remix)
08. Mark Morrisson - Return Of The Mack (Spencer & Hill Remix)
09. Stefano Prada - Sweet Dreams (Electro Mix)
10. DJ Antoine vs.Mad Mark - Papa Nono [Lost In Bangkok] (Original Mix)
11. DJ Lutique & Svetlana Loboda - By Your Side (Extended Club Mix)
12. Sergio D'angelo ft.Andrea Love - To The Sky (Chriss Ortega Mix)
13. Michael Mind - Bakerstreet (Vocal Club Mix)
14. Mr.P!nk ft.Yasmin - Celebrate The Love 2009 (Club Mix)
15. Bad Boy DJ's - House Music Will Never Die (Chriss Ortega Remix)
16. DJ Antoine - Bangkok Street Party [Every Sensation] (Original Mix)
17. Christopher S & DJ Flava - Zorba's Dance (Mike Candys Hades Remix)
18. Recover Project - Sweet Dreams (Chriss Ortega & Thomas Gold Remix)
19. David May - Superstar (Extended Mix)
20. Scotty - The Black Pearl (Dave Darell Remix)
21. Roger Sanchez ft.Terri B - Bang That Box (Remady Remix)
22. Josh Jackson - Givin' The World To You (Thomas Gold Mix)
23. Lattos & Riemer - Feelings (Original Mix)
24. Heikki L ft.Max C - Classic (JS16 Remix)
25. Mr.P!nk - Shame (Remady Remix)
26. Porn Kings vs.DJ Supreme - Up 2 Da Wildstyle (Spencer & Hill Remix)
27. Alex Gaudino - I'm A DJ (Thomas Gold Mix)
28. Remady [P&R] - What Ever (Main Mix)
29. Dave Darell ft.Hardy Hard - Silver Surfer (Club Mix)
30. Waldo's People - Lose Control (JS16 Remix)

Скачать одним файлом

Зеркало

Миксы хоть и не свежайшие, но содержат треки, релиз которых хз когда будет )))


Ведущий Музыкант
Из:
Неизвестно
Сообщений:
35
Послано: 04-03-2009

17:41


Еще одна моя подборка кульных треков конца февраля - начала марта

Год: 2009
Стиль: House, Electro-House
Размер: 500 mb

Треклист:

Aleex G - You Are My Sweet Thing (Original Mix)
Alex van Bass - Disco Party Sex(radio edit)
andrew spencer vs lazard - Here Without You (electro house club remix)
Aquarium - Braveheart (Original Mix)
Belinda Carlisle - Heaven Is A Place On Earth '09 (Unknow Remix)
Bootleggerz - Worlds Collide (Crystal Rock Remix)
Booty Luv - Some Kinda Rush (Dj Sasha Remix)
Cerrone - Supernature (Remix By David Guetta & Joachim Garraud)
Christopher Francis - Crystals in the Heaven (Electro Vip mix)
Christopher S & Dj Flava - Zorbas Dance [Mike Candys Hades remix]
Circuit Freq & Deth Hertz - No Headphones (Z-Listers Remix)
David Guetta ft. Jean Elan - The World Is Mine (Evgenij Kormilin Mix)
DJ Antoine - Hello Again (Tony Tweaker 'V.I.P.' Remix)
DJ Antonio - You're In The Army Now 2009 (Tru Tru Vocal Mix)
DJ Leonid Roudenko - Everybody (Dj Antention Remix Ver 2.0)
Dj Sunny Light - Disco Beats Disco Crazy
DJ ZAM - Electro No.2 (Club Remix)
Electric Gang - Hit & Run (Club Mix)
Electric Gang - Hit & Run (Paradise Mix)
God In Me - Mary Mary ( Dave Aude Club mix)
Jaybee_Suddenly_Playtek_Remix
Jelo -The Good, The Bad & The Funky [UNRELEASED EXCLUSIVE]
Johnny Maker - Sunrise - Luka D Electro House Mix
Kasino - Stay Tonight (Extreme Deejays Remix)
Kelly Clarkson - My Life Would Suck Without You (Chriss Ortega Club Mix)
Komodo - Still (Digital Mode Shaky Remix)
LAZRtag - Work Is Play (Barletta Boom Blast Fix)
Lenny Fontana And Ridney Pres Larisa - Wait 4 U (Kid Chris & DJ Sign Remix)
Mike Candys feat Jack Holiday - La Serenissima (Work That Body Remix)
Miss Melody - Ministry Of Miss Melody (Raul Cremona Remix)
Natasha Thomas - Its Over Now (Disco Lovers Remix)
Notorious B.I.G. feat. Puff Daddy & Mase - Mo Money Mo Problems (Laidback Luke Bootleg)
Offer Nissim Feat Maya - Perfect Love (Adi Perez 09′ Remix)
Pryda - Miami To Atlanta (Original Mix
Remady P&R & Jorge Martin S pres. Swiss Society - Danger Zone (Club Mix)
Ricardo Grau & Cyndee - I Wanna Know (Dj Dalysovich Vocal Remix)
RMXS 2009 TEASER- The Bloody Beatroots
Royal Freakz - Be My Lover 2009 (Da Robsta Club Mix)
Ryan Murgatroyd Ft. Rue-Groove - What U Do 2 Me (filthy rich mix)
Salemme - All That She Wants (Lenny B Club Radio Edit)
Spencer & Hill - Asia Hymne 2009 (Divine Club Mix)
Steve Angelo - Voices (Eric Prydz Remix)
Steve Sunray - 4 Ever (Original Mix)
Yanou feat. Anita Davis - Brighter Day (Taito Remix)
Zip Zip Through The Night - Beestung (Kaskade's Grand Mix)

Скачать одним архивом

Зеркало:
Part 1+Part 2


Ведущий Музыкант
Из:
Неизвестно
Сообщений:
35
Послано: 07-03-2009

15:06


Year: 2009
Genre: House, Electro-House
Size: 400 mb

Tracklist:

Alex C Feat. Yasmin K - Angel Of Darkness(Jack Styles Remix)
Alex M - Passion (Nasty Rhythm) (Original Mix)
Antares - Ride On A Meteorite (Alex Van Bass Mix) (Radio Edit)
Avicii & Freemasons - Watchin The Birth (Andrew Dee Live Mash Up)
Avicii vs. Kid Cudi - Manman At Day (Andrew Dee Live Mash Up)
CJ Stone - Shining Star (CJ's Club Mix)
Club 31 & Jeremy Carr - Your Touch (Chris Crime & Mike Candys Remix)
D.Mand Feat. Nacole - On & On (Dancefloor Saints Edit)
Daft Punk - Harder Better Faster Stronger (Fendbrothers Original Remix 2009)
Dan Winter - Don`t Stop Push it Now (Dan Delay Remix)
Deadmau5 & CeCe Peniston - Ghosts N Stuff Finally (Andrew Dee Unreleased Bootleg)
DJ Antoine - Medley (DJ SKY's Cut Mix)
DJ GRIN DEE - No War 2009 (Club Mix)
Ellektra - This Beat (Original Mix)
Fain - Aurora Borealis (Original Mix)
Hotsnax - Magic (Global Deejays remix)
Housebrothers - To The Moon & Back (Dynamical Phonix Remix)
Inna vs Cisky & Soncini Projeto - Hot (Mrak & Koba Mash-Up)
Jay-Jay - Let The Music Play (Mark Ves Remix)
John Travolta - Blow Up (Nari & Milani Remix)
Kocky feat. Noonie Bao - Prison Break (Adrian Lux Remix)
Little Martinez Ft. Shena - The Breakout (Jorge Martin S Remix)
MacFly - Do This
Masters Of South - Future Shock (Matthew E. Remix)
Modjo - Lady (Tom Reason Remix)
Nina - No More Tears (Electrified Remix Long)
Remady 'P&R' - Drop The Bass (Original Mix)
Remady 'P&R' & Jorge Martin S Presents Swiss Society - Danger Zone (Tony Tweaker 'V.I.P.' Remix)
Ron May Alex Menco - Dirty Bee (Oryginal Mix)
SCNDL - Drama (Original Mix)
Sunrider - Instant Moments (Electro Dub Mix)
Wet Fingers - Put Ur Hands Up ( Rec & Rec extended remix)
Yanou feat. Anita Davis - Brighter Day (R.I.O. Remix)

Download:
Part1+Part2

Mirrow:
Part1+Part2


Ведущий Музыкант
Из:
Неизвестно
Сообщений:
35
Послано: 14-03-2009

13:53


Год: 2009
Стиль: House, Electro-House
Качество треков: 128-320
Размер: 836 мб

Треклист:

Afrikaner - Opera House (Airway To Berlin Mix)
Alan Runner & Lady GaGa - Poker Face (Alan Runner Electro Remix)
Aleks Milano feat. Yana Tess - I Can Believe (Original Mix)
Alexandra Prince, DJ Sign - I Am Here For (DJ Sign Remix)
B - One feat Donovan Blackwood - Esperanza (Teo Moss Remix)
Baccano & Trappe - Together (Manuel Baccano club mix)
Benny Benassi - Hit My Heart 2009 (Roman B Stomp Radio Mix)
Berlin Erotic feat Geespot K - We are Stars (tom pulse dub remix)
Brooklyn Bounce vs. Sample Rippers - Louder & Prouder (Picco Elektro Remix)
Christopher S. & Dj Sign - Traffic (Original mix)
Crescendo - Are You Out There (Vandalism Club Remix)
David May - Superstar(Dub Mix)
Deborah Cox - Beautiful U R (Massimo Nocito)
Disco Cell - 9PM (Till I Come) (Club Mix)
Disco Superstars Press David Inusa - Sweet Love(Peppermint Remix)
Discofamily - It Just Won't Do (Bigroom Mix)
DJ Fist & Robinson Valentti - Reach (Original Mix)
DJ Fist & Robinson Valentti - Reach (Thomas Gold Remix)
Dj Karas & Dj Max Korovaev & Dj Flexor - Govorit Moskva 2009
Dj Kez - So Sexy (electric extended mix)
DJ Louis Louis feat The Police - Every Breath 2009 (Electro House Mix)
Dj Neonilin feat Nu Style - Love & Sex
DJ Owen - Liftin Up (Houseshaker Mix)
Dj Remo feat. Gosia Andrzejewicz - Taste Me All Day
Dj Sign - Feel the rhythm ( Housebrothers mix )
DJ Ylan F - Let The Piano Play
Fabrizio E Marco - Call It Love(Fast Faders rmx)
FUNK K - Dirty Cash 2009 (Extended mix)
Funkerman - Speed Up (Studio Plastik Hotel Pau Pau Remix)
Global Deejays - Everybodys Free 2009 (Rework & Rozalla 2009 Club Mix)
Global Deejays feat. Rozalla - Everybody's Free 2009 (Bahia Euphoria Remix)
Hook N Sling - Highball (Original Mix)
House Rockerz - Guardian Angel (Club Mix)
House Rockerz - Guardian Angel (G And G Remix)
Houserockerz - Guardian Angel ( Bigroom Mix )
Houseshaker feat. MeloMeta - Party (Housebrothers & DPX Vocal Mix)
Indo - R U Sleeping (D.O.N.S Remix)
Jay Outback - Ich Glaub Mich Laust Der Affe (CL TuneZ Remix)
Jorge Martin S. - Starting (Extended Mix)
Jorge Martin S. - Upside Your Head (Jorge Martin S. & Jay Mc Mix)
Jozhy K & Angel - Wait For Tomorrow (Xsonatix & Xolms Electro Vox Remix)
Jozhy K & Angel - Wait For Tomorrow (Xsonatix And Xolms Electro Vox Remix)
Kris Reen vs Majuri - Lift Me Up (Pain & Rossini Remix)
Laurent Wery - My Sound (Original Club Mix)
Mangaja - Shattered Dreams (Dv Inc Remix)
Markanera & DJ Varga - I Don't Mind (Extended Mix)
Masters of Electro - Together (Original Mix)
Mike Candys - Disco Loca (Mr. Da Nos Remix)
Mike Noize - i've found love (Radio Edit)
Mowgli - Pa Po Pon (Chris Kaeser Mix)
Mowgli - Pa Po Pon (Robbie Rivera Nasty Juicy Mix)
Paramore - Crush Crush Crush (Klaas Remix)
R.H.C.P - By The Way (Ben Shmuel Remix)
Ralph Fridge vs Restricted Area - Man on mars (Crystal Rock Mix)
Ralph Fridge Vs Restricted Area - Man On Mars (Dl Electro Mix)
Remady 'P&R' - Disappear (Original Mix)
Remady P & R & Jorge Martin S Pres. Swiss Society - Danger Zone (No Break Beat Mix)
Righi & Dan - Havana Loca (Mats Remix)
Santiago Moreno - My Love (DJ Lucerox Remix)
Scooter - Lonely (Devided D Remix)
Sensualistikz - Frozen Cold (Original Mix)
Slava D-Lux - Electro Girl 2009 (Original)
Spencer & Hill - Young Love (Original Mix)
Spencer & Hill- So Dance (Club Mix)
Steve Forest Vs Chriss Ortega - Modern Times (Original Mix)
Technotec Press. Master Of South - Future Shock (Max Farenthide Extended Edit)
The Liar - VIP ( Housebrothers remix )
Turn - Wake Up (Original Mix)
VINO GOMIERO - Viva La Vida (Gustavo Assis remix)
Whiteside & Jorge Martin S - Nation 2 Nation (Housebrothers Club Mix)
ZXX & Paul Anthony,Sue Cho - Deep Inside (Original Mix)

Скачать все одним архивом

Зеркало:
Part 1+Part 2


Ведущий Музыкант
Из:
Неизвестно
Сообщений:
35
Послано: 18-03-2009

22:57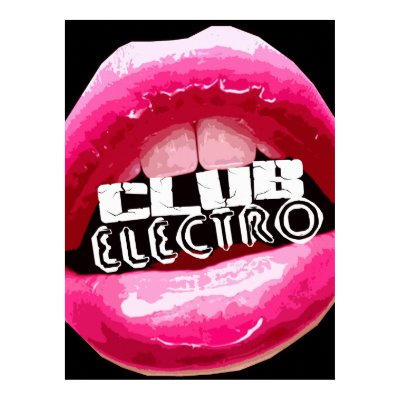 Год: 2009
Стиль: House, Electro-House
Качество треков: 128-320
Размер: 413 мб

Треклист:

2Special feat.Satory Seine - No Need To Rush (Original Mix)
Alex van Bass - Disco Party Sex (Solovey Version)
AM2PM - Heatbeat (Florian Arndt Remix)
Christopher S & DJ Flava feat. Stevenson - Poison (Streamrocker Remix)
Clearcut - Breathless (Ortega And Gold Dub Mix)
Cyrus - Wir brauchen Bass! (Club Mix)
Dan Winter - Don't Stop Push it Now (Electro Mix)
Dj Antoine - Underneath (Ben Shmuel Remix)
DJ Tom - Techno Cat (Ph Elektro Radio Edit)
Evgeniya Levitova Feat Rihanna - Unfaithful (Dj Zam Remix)
Felguk - Medley (DJ SKY's Cut Mix)
Fish Chips vs Feel Good Productions - Bouncing In Draut (DONS & DBN Remix)
Geo Da Silva - Like A Truck (Ido Shoam And Elad Gavriel Remix)
Giorgio Sainz - Sexy Girl (Original Mix)
Jade Ewen - It's My Time (Digital Dog Club Mix)
Jakarta - Superstar (Wild & Klosman Mix)
Kimera - Apologize (Mackey & Smith Remix)
Komodo - Still (DJ Antention Remix)
Lazee feat Neverstore - Hold on (Stonebridge Remix)
Made In Sweden - Famous (Andy Harding Radio Mix)
Micheal Mind - Blinded By The Light (Remodemix 2009 Cut)
Moreno - Sweet Star (Digital Mode Remix)
Nari & Milani Feat. Max C - Disco Nuff (Cristian Marchi Perfect Remix)
Nick Kamarera & Deepside Deejays - Feeling Inside (Extended Mix)
Oliver Deville - Silent Running (Lunatic Inc. Vs. Djkinni Remix)
Oliver Deville - Silent Running (Thomas You Radio Mix)
Out Of Office - Love You Baby (Dabruck & Klein Vocal Mix)
Phunkless - I Won't Let You Down (Bekay Remix)
Phunkless - I Won't Let You Down (Doc Phatt Remix)
Pornloverz feat. Alysha - Paradise (SMP Electro Remix)
Sebastien Benett & Akil Wingate Feat Akil Wingate - All I Have (Patrick G Remix)
Sexpress - Theme From Sexpress (DJ ZAM Remix)
Starmix - Got To Dry (Radio Edit)
The Liar - VIP [Florian Arndt remix]
The Liar - VIP [Gentle Nite remix]

Скачать одним архивом

Зеркало:
Part 1+Part 2


Ведущий Музыкант
Из:
Неизвестно
Сообщений:
35
Послано: 21-03-2009

22:58


Год: 2009
Стиль: House, Electro-House
Качество треков: 128-320
Размер: 490 мб

Треклист:

2Headz - Be With You (PokerFreakz Remix)
Alex Dreamz - Push It VS Ghosts N' Stuff
Alex R - Kill You (Patrick G Remix)
Braincreator - Decode (Extended Mix)
Braincreator - Fuck You (Extended Mix)
Brian - Swiss Lady (Christopher S & Mike Candys Remix)
Cato K Feat. Kelly D - U Cant Hold Me Down (Alexander Orue Electric Angel Remix)
Chicane vs. Natasha Bedinfield vs. Dave Darrel - Bruised Water Children
Christopher Francis & Tony Tweaker - You And I (Club Mix)
Cristian Marchi feat. Dot Comma - Disco Strobe (Cristian Marchi Perfect Mix)
D Seven - Pianodance (Funkk Frikz Mix)
Dany Wild Vs DJ Skillmaster - Is It Love
De-Grees vs. The Real Booty Babes - Apologize (Sunloverz vs Michael Mind Remix)
Disco Superstars - You Are The Only One(Original Mix)
Eddy Wata - I Love My People (Mondo electro mix)
FOX5 vs K5 - Passion (2K9 club version)
Fox5 Vs K5 - Passion (Ritmo Playaz Remix)
Franck Dona & Miamics - Shake It Up (Chris Kaeser & D Fun K Rmx)
Geo Da Silva - Ohh Yeah (Remix 2009)
Geodasilva - I'll Do You Like A Truck (Kid Chris and Dj Sign Remix)
Hampenberg - Love In Siberia (Svenstrup & Vendelboe Remix)
Jakarta - Superstar (Bluework's Palace & Blackstream Remix)
K-Boox - I Need Your Love (Peppermint 2009 Remix)
Komodo - Get Away (Digital Mode 'Pumpin' Remix)
Laura BS - Waiting For Me (Roman B And Vova Baggage Mix)
Laurent Wolf feat. Eric Carter - Explosion (Monsieur Elle & Anton Wick Remix)
Mario Ochoa feat Linda Newman - Fall For You (Chriss Ortega Remix)
Masters Of South - Yeah(Original Mix)
Michael Mind & Manfred Manns - Blinded by the light (2009 remode mix)
Mondo - Push Your Body (Mr.P!NK Remix)
Mr. Da-Nos Feat. Jamayl - Let'S Talk About
Nato Medrado - My Friend Marios Bros (Original Mix)
Pakito - You Wanna Rock(ClubDJTeam Sing Remix 2009)
Peppermint - Lovin You forever (Digital Mode Rmx)
Sean Biddle feat. Krukid - Direct Connection (Paul Anthony & ZXX Remix)
Stefano Prada & Stevie S - Axel F (Electro Mix)
The Heller n Farley Project - Ultra Flava (Mark Trophy Remix)
Tom Novy vs Milk & Sugar - Love Is In The Air (Tom Novy Mix)
V Factory - Love Struck (Dave Aude Club Mix)
Whiteside - Brothers & Sisters (Mikro 'Housebrothers' V.I.P. Mix)

Скачать одним архивом

Зеркало:
Part 1+Part 2

[size=3]+ Bonus[/size]

Jody Wisternoff - Starstrings (Dabruck & Klein Mix) - Бомбовый трек! (Не вошел в архив)
Скачать


Ведущий Музыкант
Из:
Неизвестно
Сообщений:
35
Послано: 26-03-2009

23:36


Год: 2009
Стиль: House, Electro-House
Качество треков: 128-320
Размер: 544 мб

Треклист:

Antares - Ride On A Meteorite (Alex Van Bass aka DJ Solovey Remix)
ATB - 9 Pm (Till I Come)(Dj Ivan Flash Club Remix 2009)
Audioplayerz Featuring Sarah Brown - Crazy (Dj Mcg and Dj Clermont Ferrand Remix)
BAD BOY DJS - Shockwave (original mix)
Dabruck & Klein feat. Stafford Brothers - Open Up Your Arms (Sandy Moss Remix)
Daft Punk feat. Sincere - Harder Better Faster Stronger (Sandy Moss Remix)
Dany Wild Vs DJ Skillmaster - Holding On (Original Mix)
Disco Blu - I Don't Cry (DJ Miros Extended Mix)
Dj Antoine - Push Me To The Limit (Orginal Mix)
Dj Ivan Flash - This Is Electro 2009
Dj Jose - Like That (Housebrothers Rmx)
DJ Owen - Liftin Up (Remady Remix)
Eric Smax - That's It (Sandy Moss Remix)
Gabriella Cilmi - Sweet About Me (Steve Murano meets Toka Remix)
Geo Da Silva - Do You Like A Truck (Baccano Remix)
House Rockerz - Guardian Angel (Dub Mix)
Housebrothers - To The Moon & Back (Marty Fame Rmx)
Houseshaker feat. MeloMeta - Party (Housebrothers V.I.P. Mix)
Jim Jamison - Baywatch (Steve Sunray Remix)
Johnny Max - I Love Jesus (Original Mix)
Jozhy K & Angel - Wait For Tomorrow (Xsonatix & Xolms Electro Vox Remix)
Klaas vs Flo Rida - Where's Your Right Round Head
Kylian Mash - Discobitch (George Monev Remix)
Luke Galeno - Never Be Alone (Cooper And Cruchot Remix)
Luke Galeno - Never Be Alone (Original Mix)
MacFly - I found love (radio edit)
Manian - Hold Me Tonight (Sound Access RmX)
Martin Solveig - One 2 3 Four (Funk D Remode)
Maurizio Gubellini feat. Melanie - Leave Me Alone (Jack Styles Remix)
NG - Мой Мир (Pheromons Project Remix)
N-Trance - Set You Free 2k9 (Spencer & Hill Remix)
Paul Attrax - Like A Bitch (Alternative Club Mix)
Paul Attrax - Like A Bitch (Original Extended Mix)
Perplex Feat Electra - Toys (Felguk Rmx)
Provenzano - Chains Of Love (Suonino Mix)
Ramada - Clap your hands (Remakerz & Rom.C Remix)
Remady P&R - I Need To Say (Orginal Mix)
Royaal 'n' Black feat. Brian B - Come Home (D.O.N.S Remix)
Stefanie - You Never Said You Loved Me (Fat & Slim Remix)
Sunloverz - Love Will Set You (Chriss Ortega Mix)
The Killers - Human (Steve Murano meets Toka Remix)
Wamdue Project - King Of My Castle (Rekoilz Electro Remix)
Wawa & Mad Mark - Everlasting Pictures (Funkymatthew Fuck Electro Remix)
Wolfgang_Gartner_Francis_Preve__Yang_Original_Club_Mix

Скачать одним архивом

Зеркало


Ведущий Музыкант
Из:
Неизвестно
Сообщений:
35
Послано: 29-03-2009

23:01



Год: 2009
Стиль: House, Electro-House
Качество треков: 192-320
Размер: 421 мб

Треклист:

Agnies - Age of Faithfull (MoroMan Remix)
Chico Del Mar and Dj Base - Caribbean Queen (Crystal Rock Remix)
Chico Del Mar and Dj Base - Caribbean Queen (Funkk Frikz and Clubdjteam Club Version)
Chico Del Mar and Dj Base - Caribbean Queen (Streamrocker Remix)
Chris DECAY - Hold Tight (Decay Special mix)
Chris DECAY - Hold Tight (Kings Of Queen mix)
Chris DECAY - Hold Tight (Tommy Jay Tomas mix)
Chris DECAY- Hold Tight (original club mix)
D'azoo At Night - Why You Hurt Me (Club Mix)
David Guetta Feat. Fatman Scoop - Love Is Back
Dim Chris & Thomas Gold - Self Control (Laurent Wolf & Anton Wick Remix - Club Edit)
Disco Superstars feat Inusa Dawuda - Sweet Love (Disco Punkz Remix)
Dj Antoine - in my dreams (dj antoine vs mad mark)
Enrique Iglesias ft Ciara - Takin Back My Love (Tiano Remix)
Fast Foot Feat. US Global DeeJays - Call Me (Dub Electro Mix)
Jaybee - Suddenly (Mike Candys And Jack Holiday Club Mix)
Jayc feat Nathan Thomas - Multiply (Deepside Deejays Mix)
Jayc feat Nathan Thomas - Multiply (Original Dub)
Jayc feat Nathan Thomas - Multiply (Thomas Gold Mix)
John KAREN - It's Alright (Hi Fi & Format-C Bigroom mix)
John Revox - Ole (TAITO Remix)
KAREN, John - It's Alright (Hi Fi & Format-C Bigroom mix)
Kirill Infinite & Lady DJ - Toronto (Xsonatix Mix)
Merlin Milles - All I Want (Dirty Impact Rmx)
Michi Lange - Brothers and Sisters (Ian Carey Remix)
Narcotic Trust - I Like It (Housebrothers Rmx)
niels van gogh vs dave ramone - dreamer (sunloverz remix)
Planet Funk - Lemonade (Tommy Vee and Roy Malone Club Mix One Side)
Platnum - Trippin (Thomas Gold Remix)
Royal Gigolos - Get The Party Started (Bigroom Mix)
Royal Gigolos - Get The Party Started (Thoka Club Mix)
Starchaser - Love Will Set You Free (Fatblock Tribute Remix)
The LOLLYPOP GANG - Do You Like My Body (Audiophreakz Club Mix)
The Real Booty Babes - Poker Face (Walker & Daniels Remix)
Whiteside & Candy Williams - Love Will Keep Us Together (Chris Kaeser Remix)

Скачать одним архивом

Зеркало

[size=4]+[/size]

Yves Larock And Steve Edwards - Listen To The Voice Inside Retail CDM 2009 (100 мб) - бомбовый релиз!
Tracklist:
01. Yves Larock & Steve Edwards - Listen to the Voice Inside (Rivaz Radio Edit) (3:34)
02. Yves Larock & Steve Edwards - Listen to the Voice Inside (Original Version) (3:19)
03. Yves Larock & Steve Edwards - Listen to the Voice Inside (Rivaz Extended Remix) (7:00)
04. Yves Larock & Steve Edwards - Listen to the Voice Inside (Original Club Mix) (7:33)
05. Yves Larock & Steve Edwards - Listen to the Voice Inside (D.O.N.S. Remix) (7:27)
06. Yves Larock & Steve Edwards - Listen to the Voice Inside (Muzzaik Remix) (7:23)
07. Yves Larock & Steve Edwards - Listen to the Voice Inside (Cruzaders Remix) (6:49)
08. Yves Larock & Steve Edwards - Listen to the Voice Inside (Sylla Remix) (6:34)
09. Yves Larock & Steve Edwards - Listen to the Voice Inside (Houseshaker Mix) (7:19)
10. Yves Larock & Steve Edwards - Listen to the Voice Inside (Mr. Da-Nos Remix) (5:21)
11. Yves Larock & Steve Edwards - Listen to the Voice Inside (Yves C. Dark Remix) (7:34)

Скачать

Зеркало


Ведущий Музыкант
Из:
Неизвестно
Сообщений:
35
Послано: 03-04-2009

13:49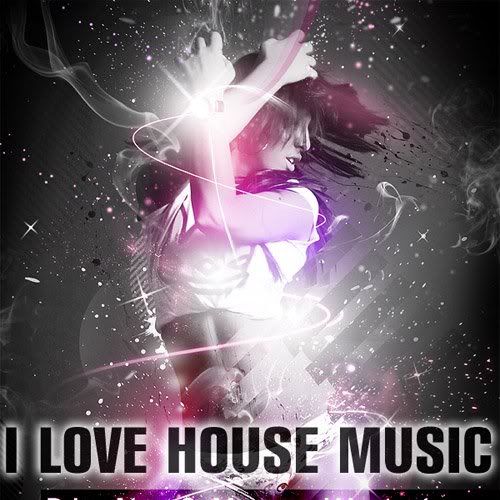 Год: 2009
Стиль: House, Electro-House
Качество треков: 128-320
Размер: 400 мб

Треклист:

Alex M.o.r.p.h Feat. Simon - No Regrets (Chriss Ortega Sunrise Remix)
Baby Directz vs. Shake Stylerz - Do It! (George Vedort Remix Edit)
Black Eyed Peas - Boom Boom Pow (Chew Fu GhettoHouse fix)
D & S - Pussy On The Floor (Frahm & Becks Promo Remix Edit)
Dada Life--Happy hands & happy feet (12 Edit)
Delirium - Silence (Club Mix Final)
Disco Superstars - Body Rock (Jack Styles Remix)
DJ Antoine - In My Dreams (Original Mix)
Dj Whirl - Click (M.E.A.N. Remix)
Electronutz - Home With You (Original G-Clubber Mix)
Full Time Superstars - Waiting For The Night (Rocket Pimp Mix)
Hardbase Deejay Team - Don't You 2009 (Braincreator Sexy Remix)
Journey - Separate Ways (Dj Zam Remix)
Kings Of Queen - This Night (Chris Decay Remix)
Klaas - Make You Feel (Dj Antention Remix)
Lazy Rich - Don't Go Back (Original Mix)
Lil Jon - what u gon do(Stream_Dance_RmX)
Mack - Return Of The Mack 2009 (Spencer and Hill Remix)
Madras & Tiger - Happy People (Orginal Mix)
Max Farenthide Feat Nicco - On And on (Ds Feat Loco Heads Rmx)
Max Farenthide feat Nicco - On And On (Radio Edit)
Moreno press. Uster And Noon - My Angel (Max Farenthide Remix)
Runnerz - Im Lost (Dj PM Club Mix)
Runnerz - Im Lost (Eddie Reznik Dance Mix)
Runnerz - Im Lost (Micha Moor Remix)
Sebastian Courtier & Inusa Dawuda - Children Of The Night (Slin Project Remix)
Simply Red - Money's Too Tight To Mention (Alex Gaudino & Jason Rooney Remix)
Sonic Palms - On the Beach (Club Mix)
Sonic Palms - On the Beach (Lectro Star Vs Stephan Deutsch Remix)
Sonic Palms - On The Beach (Matt Dailey Remix)
Soul Avengerz - Someday (Soul Avengerz Club Soda Mix)
Stereo Palma - Dreaming (Ultrabase Remix)
Tocadisco - Da Fuckin Noize (Club Mix)
Villanord - Muzik (Bingo Players Remix)
Zeus Ff. Run Dmc - Its Like Zeus Ii Back [Crookers Mix]

Скачать одним архивом
Зеркало 1
Зеркало 2


Ведущий Музыкант
Из:
Неизвестно
Сообщений:
35
Послано: 05-04-2009

16:05


Год: 2009
Стиль: House, Electro-House
Качество треков: 128-320
Размер: 432 мб

Треклист:

Aaren San - Breathless (Original Mix)
Aquabeat - Cocaine, Pills And Extasy (Club Mix)
Axwell vs Chris Kaeser - City of Love vs Take me There (Miami House Project Edit)
Born To Funk feat. MC Cupid - You Rock Da House 2009 (Noll & Kliwer Mix)
Chris Kaeser - Who's In The House (Original Mix)
Deadmau5 - Catbread (Original Mix)
dinka - canonball (claes rosen remix)
Disco Superstars feat Inusa Dawuda - Sweet Love (Mac Fly rmx)
DJ Alex Cosmo - Smart Part (Katrin Vesna Mix)
DJ Antoine - One Day One Night (Original Mix)
Dj Antoinette - Dance with me Baby (amazing remix)
Dj Riga feat MC Zhan - Angel (Tom Reason Remix)
Dj Smash - Ya Volna (Antoine & Yoko - Roman B Bootleg Edit)
Dream Dance Alliance - Time Out (Aboutblank & Klc Remix)
Eagles - Hotel California (Latino Guitar Mix)
Eddie Thoneick feat. Michael Feiner - Don't Let Me Down (Eddie Thoneick Remix)
Eels - I Need Some Sleep (DJ ZAM Remix)
Extreme Deejays aka. Deepsait - Gia (Orginal Mix)
Full Time Superstars - Waiting For The Night (Electro Club)
Gabry Ponte & Paki - Ocean Whispers (Hi-Fis Infinity Bootleg Remix)
Gorgeous X Ft. Julia Falke - Wonderful Life (Bekay Vs Phunkless Remix Edit)
Jasyon Miro and d'Arezzo - Free My Soul (Muzzaik Remix)
Kelly Clarkson - My Life Would Suck Without You (DJ Solovey electro remix)(radio edit)
Kraak And Smaak Ben Westbeech - Squeeze Me (Fedde Le Grand Remix)
Madras & Tiger - Happy People (Wicked DJs Rmx)
marchi's flow vs love feat. miss tia - feel the love (christian marchi main extended mix)
Niels Van Gogh & Eniac - Pulverturm 30(DJ Solovey Electro remix)(radio edit)
Paul Carpenter - Vienna Roots (Cacioppo Mix)
Popmuschi - El Verano (Stereofunk And Finealizer Remix)
Pryda - Melo (Original mix)
Robbie Rivera - One Eye Shut (Riveras Mix)
Shed - Dont Lose Your Dreams (DreamMan Mix)
Silvio The Great - Refit Your Mind (Freaky Extended Mix)

Скачать The Best Electro-House Music vol.11:

Одним архивом
Зеркало
Зеркало 2


Ведущий Музыкант
Из:
Неизвестно
Сообщений:
35
Послано: 10-04-2009

15:15


Жанр: Electro House
Год выпуска: 2009
Формат: MP3
Битрейт аудио: 128-320 kbps
Размер: 400 MB

Tracklist:

5tereophone & DJ Riga - Pink Code
Alan Pride - In Heaven (Chris Ortega & Thomas Gold RMX)
Baccano vs. Antares - Ride On A Meteorite (Baccano Remix)
Candice Alley - Falling (The Attic Vocal Mix)
Cansis Pres. Carefree - Broken Strings (Sebo Reed Electro Mix)
DJ Antoine - Underneath (Starmix Remix)
DJ Elay - What Your Name (Original Mix)
Elite Sound ft. Samantha Mumba- Gotta Tell You 2009
Elliot Johns - Your Own Way (Sandy Moss Remix)
FAST FOOT Feat. US GLOBAL DEEJAYS - V Berkut Ti Upustil Svoyo Taksi (2009)
GrooveBusterz - Talk To Me (Beattraax Remix)
Fedde Le Grand - Get This Feeling (Roy Rosenfold Remix)
Infinity 09 - Paul Random's Project (Virgin Rules Remix)
Jay Sean - Tonight ( Fast Foot 2009 Remix)
JAYBEE - Only For You (Relanium remix)
Komodo - All 4 You (Dj Antention Remix)
Komodo - All 4 You (Xtd Videoclip Mix With Essence Of Antention Remix)
Kylian Mash - Discobitch (George Monev Remix)
Kylian Mash & Laurent Konrad - C'est beau la bourgeoisie (BuzZTech remix)
Laura BS - Crash My Wall (ElectricM Remix)
Lazy Rich & Cassandra Nantel - No More Games (Anthony Ross Remix)
Matty Menck and Terri B. - Sunrize (Bigroom Mix)
Mike McPower - Come On, Come On (Funky Dj's Remix)
No Tone Feat. Inusa Dawuda - Down Down Down (Al Bizzare Mix)
Oliver Darock feat Miss Florie - Yes Man (Krafft Radio Edit)
Re-Con - Bang 9 (Rekoilz Electro Remix)
Rico Bernasconi - Love Deep Inside (Original Mix)
Ron May and Alex Menco - Dirty Bee (Instrumental Mix)
Ron May and Alex Menco - Dirty Bee (Radio Mix)
Sebastian Courtier Ft. Maxx Diago - Never Leave Me (Dj Sign remix)
Stefano Prada - never again 2009 (Belmond and Parker remix)
Waveshock feat. Alizee- Moi Lolita 2009 (Orginal Mix)
Yazoo - Don't Go 2009 (Gentle Night Remix)
You Spin Me 'Round (Like a record - MC Mario Vs Datdude) (Paul Random Disoriented Remix)

Скачать:
Скачать одним архивом
Скачать одним архивом
Скачать одним архивом


Ведущий Музыкант
Из:
Неизвестно
Сообщений:
35
Послано: 12-04-2009

18:58


Жанр: Electro House
Год выпуска: 2009
Формат: MP3
Битрейт аудио: 128-320 kbps
Размер: 330 MB

Tracklist:

Akustikrausch - Diskoschlampe (Bastian Van Shield Vocal Edit)
Benassi vs Bowie - Dj (Orginal Vocal Mix)
Blackstrobe - Italian Fireflies (Nate River & Monkey D Luffy Remix)
Christopher S - Hypnotic Tango (Mike Candys Reboot Mix)
Christopher S & DJ Flava feat. Andrina - Gimme! Gimme! Gimme! (Mike Candys Remix)
Christopher S feat. Brian - The Night You Murdered Love (Mike Candys Killer Remix)
Christopher S feat. Stephen Davis - Fuck Right Now (Remady Remix)
D And S - Pussy On The Floor (Crystal Rock Remix)
Dada Life - Happy Hands & Happy Feet (Original Mix)
DJ Leonid Roudenko - Everybody (DJ Antention Remix)
DJ LittBee J.Markus - Mind Area (Original Mix)
Dj Mj & Ray Thomas vs Maicon - Mising you
French Masterz - Fantasy (Electro Mix)
Inna - Hot (DJ Elay Remix)
Jaybee & Manao - Room310 (Slin Project Remix)
Kirill Infinite & Lady DJ - Toronto (DJ ZAM Remix)
Lexicon Saints Feat Suriya - Yeah Thats Me (Grazehopp Extended Mix)
Michael Mind - Loves Gonna Get You (Radio edit)
Mondotek - D-Generation (TAITO Remix)
O - Seven - Mary S Prayer (Crystal Rock Remix)
O - Seven - mary's prayer (clubstone remix)
Paul Van Dyk - For an Angel 09 (Spencer & Hill Remix)
Rico Bernasconi - Love Deep Inside (Armand De France Remix)
Rico Bernasconi - Love Deep Inside (Djs form Mars Club Remix)
Rico Bernasconi - Love Deep Inside (Max Farenthide Remix)
Rom.C & Remakerz - Far Away (Original Extended Mix)
Steve Sunray - Cannibals (Patrick G Remix)
Uwe Worlitzer - Automatic Lover (Bastian Van Shield Remix)
Vanny Marano - Right Round (Original mix)

Скачать:

Letitbit
Uploadbox
Depositfiles


Ведущий Музыкант
Из:
Неизвестно
Сообщений:
35
Послано: 17-04-2009

14:24


Жанр: Electro House
Год выпуска: 2009
Формат: MP3
Битрейт аудио: 192-320 kbps
Размер: 400 MB

Tracklist:

Albin Myers - Times Like These (Dada Life Remix)
Alexandra Prince Feat. DJ Sign - I Am Here For (Houseshaker Mix)
Baby Directz - Deep Love(Club Mix)
Christopher Francis & Tony Tweaker - This Thing (Main Mix)
Christopher S feat. MC X-Large - Come Back (Mike Candys & Christopher S Original Mix)
Christopher S feat. MC X-Large - Rock Now (Streamrocker Revival Mix)
Dan Van Beat - Pain (Braincreator Radio Edit)
Darius And Finlay - Destination (Club Mix)
Darius And Finlay - Destination (Michael Mind Remix)
Dirty Vegas - Changes (The D.Ramirez Squeezebox Remix)
DJ Sign & Christopher S - Play Around (Player & Remady Mix)
Eddie Thoneick feat Michael Feiner - Dont let me down (Joachim Garraud Mix)
Eddy Wata - My Dream (Alan Pride & DJ Sunny Light Remix)
Eurythmics - Sweet Dreams 2009 (Patto remix)
Fonzerelli - Infinity (J. Scott G. & Anthony Ross Dub)
Future Mind - Anger Of Me (Bastian van Shield Remix)
Hirshee - Upside Down (Hirshee Warped Mix)
HouseWorks - Clocks Generation 2oo9 (Original Mix)
Komodo - Komodo - All 4 U (Jack Styles Remix)
LMFAO - I'm In Miami Bitch (Adam Day Remix)
Masters Of South – Superstar
Michael Mind - Michael Mind - Loves Gonna Get You (Extended Mix)
Nate River - East Blue (Patrick G Remix)
Niels Van Gogh & Eniac - Pulverturm 3.0 (Dj Antoine & Yoko 2rockers)
Pryda – Lift
Pryda – Reeperbahn
Robb feat. Freeland - We Want Your Soul (Club Mix)
Tiga - Shoes (Spencer & Hill Remix)
Vandalism - Vandalism - Bucci Bag (Ian Carey Remix)
Waveboy - Your Mind (Electro Mix)
Yves Larock - Say Hey (Cornail Electro RmX)

Скачать:

Скачать с Letitbit
Скачать с Uploadbox
Скачать с Depositfiles


Назад
1
(16)
31
Далее